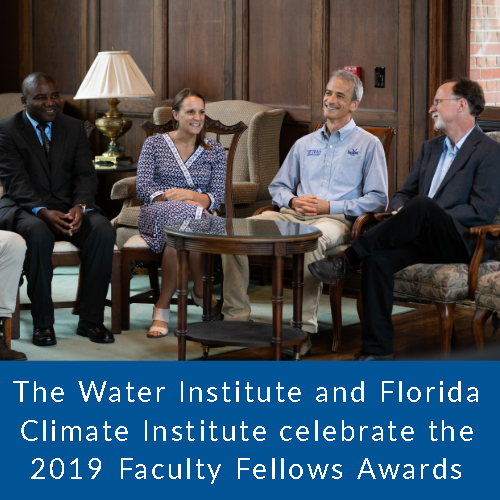 On October 22, 2019, the UF Water Institute and the Florida Climate Institute celebrated the 2019 Faculty Fellow Award recipients at the Faculty Fellow Award Celebration in Dauer Hall. This year's UF Water Institute award recipients are Dr. Christine Angelini and Dr. Davie Kadyampakeni. The 2019 Florida Climate Institute Faculty Fellows are Dr. Wendell Porter and.J. D. Thomas Ruppert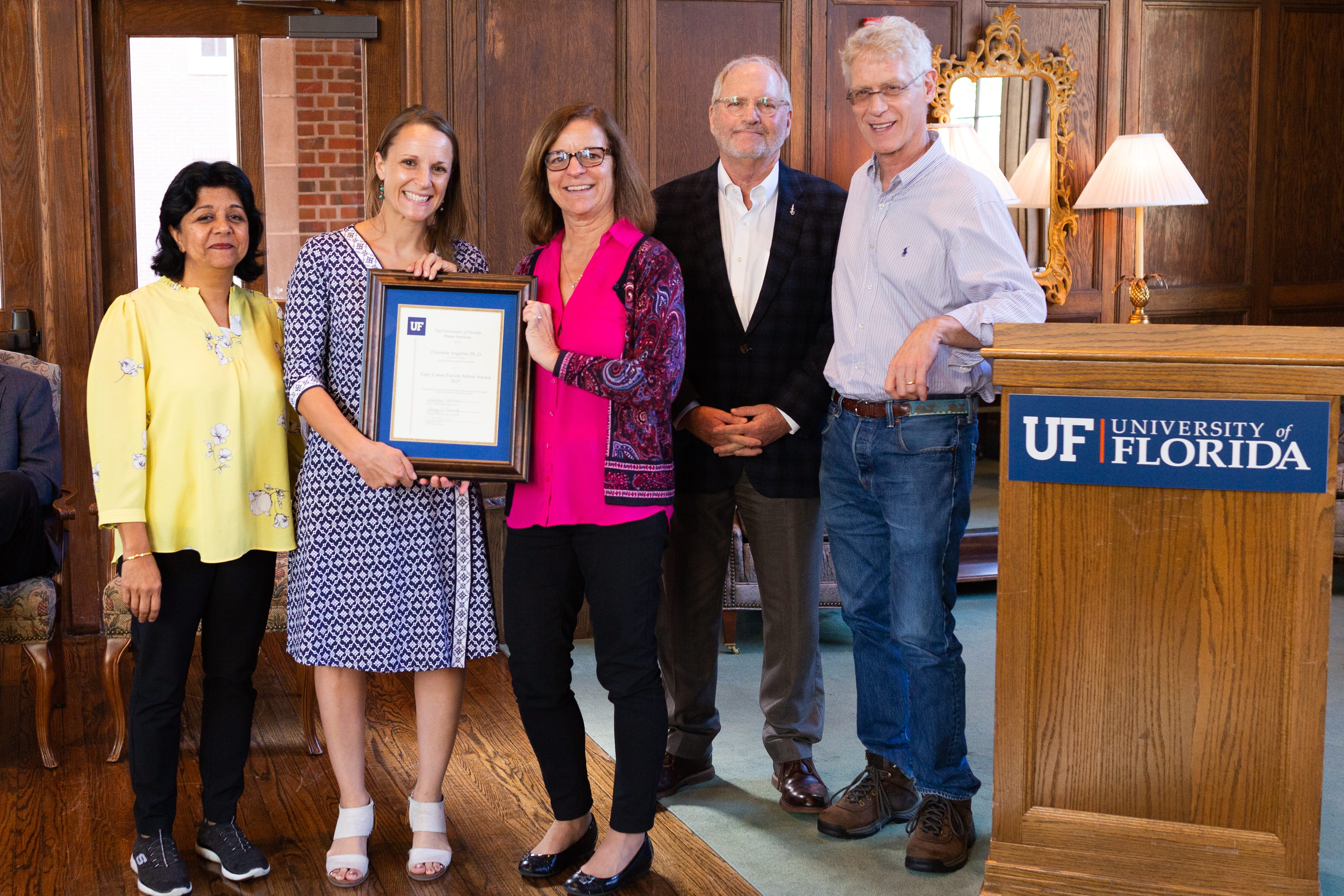 Dr. Christine Angelini received an Early Career Faculty Fellow Award for her interdisciplinary research on community structure and ecosystem's resilience to climate change in aquatic ecosystems.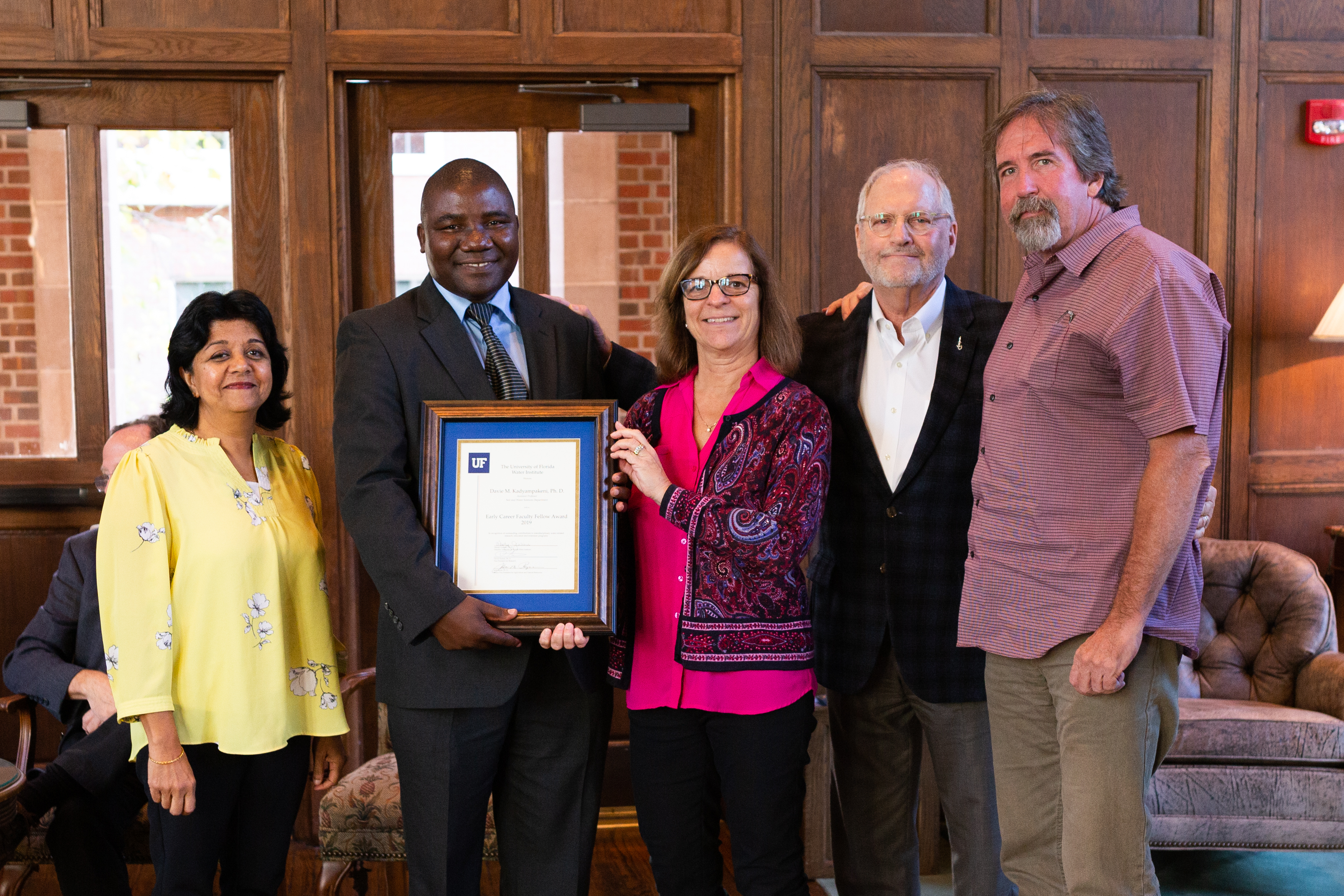 Dr. Davie Kadyampakeni received an Early Career Faculty Fellow Award for is outstanding research and extension programs seeking to improve water and nutrient use efficiency in citrus production systems
The award celebration provided a venue to honor the faculty members' accomplishments and dedication to water and climate research. The Fellows each spoke about their research and the things they've learned in their careers.
More photos from the ceremony and reception can be found at this link.
In the Spring semester 2020, each of the Water Institute's Faculty Fellows will be featured as part of the UF Water Institute Distinguished Scholar Seminar Series, where the Fellows will present seminars on their current research.
Photos courtesy of Tyler Jones, IFAS Photography