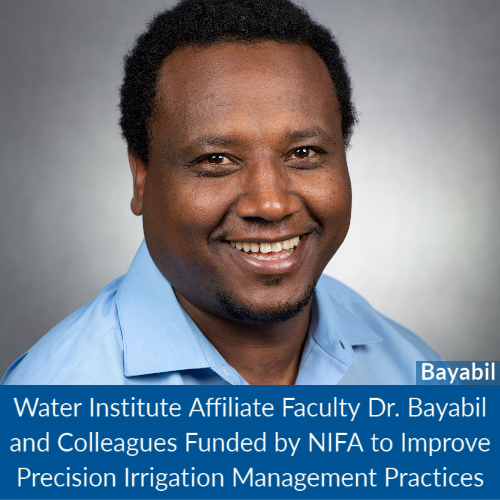 Water Institute Affiliate Faculty Dr. Bayabil and colleagues funded by NIFA to improve precision irrigation management practices
This summer, Water Institute Affiliate faculty Dr. Haimanote Bayabil and his colleagues were awarded a USDA/NIFA Agricultural Engineering Program Area grant to implement the project "Integrating Data from Ground Measurements, Unmanned Aerial Vehicles, And Modeling to Quantify Plot Scale Evapotranspiration". The project aims to develop effective strategies for the implementation of precision irrigation management practices that will not only conserve freshwater resources and increase crop productivity but also improve water quality and ensure environmental sustainability.
The project team includes: Dr. Haimanote Bayabil (Assistant Professor, Water Resources, UF/TREC); Dr. Bruce Schaffer (Professor of Ecophysiology of Subtropical and Tropical Horticultural Crops, UF/TREC); Dr. Young Gu Her (Assistant Professor – Hydrology & Agricultural Engineering, UF/TREC); Dr. Gerrit Hoogenboom (Professor and Preeminent Scholar of Crop Modeling, Decision Support Systems, and Food Security, UF/ABE); Dr. Ioannis Ampatzidis (Assistant Professor of Precision Agriculture Engineering, UF/ SWFREC); and Dr. Gabriel B Senay (Research Physical Scientist, USGS Earth Resources Observation and Science Center). The multidisciplinary team will develop a method to estimate field level actual evapotranspiration rates and crop water stress levels, which would allow the implementation of precision irrigation management practices at different scales. Calculating ET at a field scale will also provide critical information with applications in weather, climate, hydrologic modeling, and water resource management, especially for irrigated agriculture.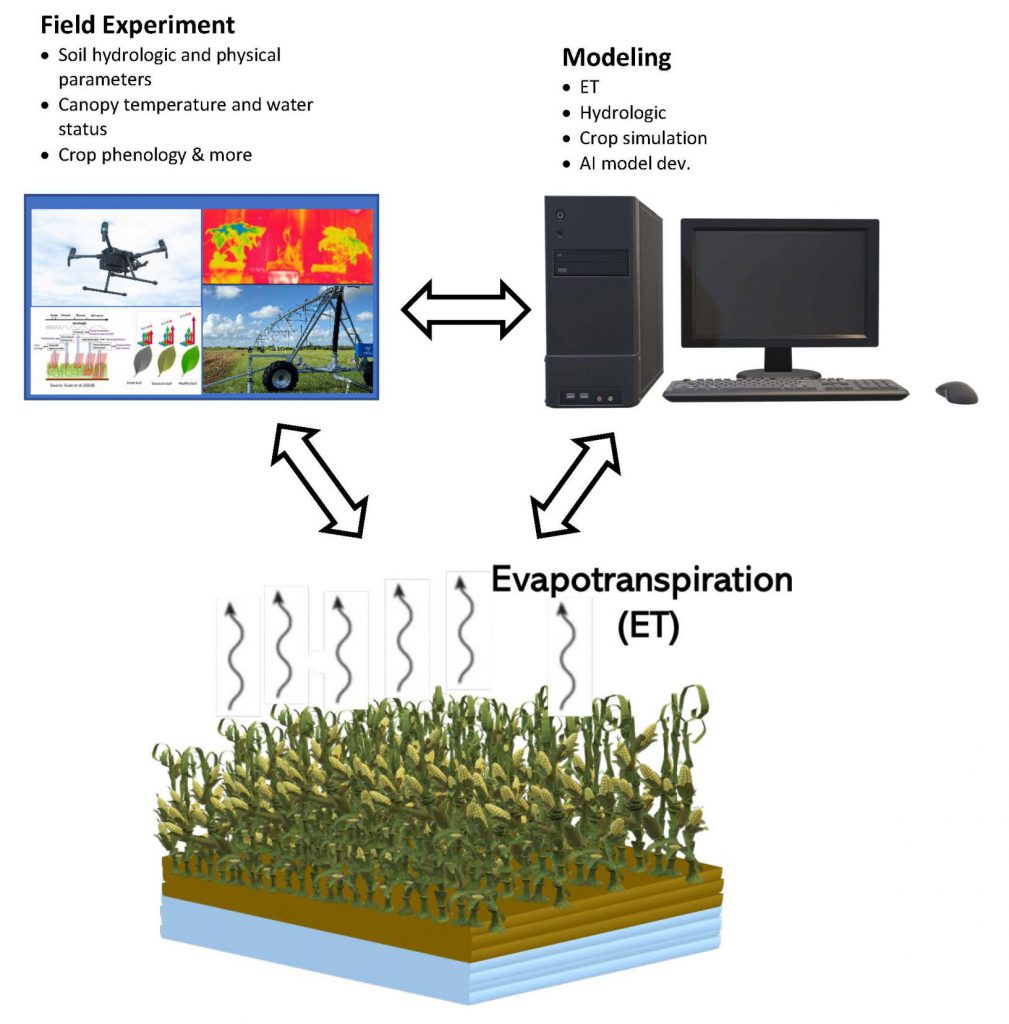 This year, Dr. Bayabil was also awarded a half million NIFA grant to assess the impacts of saltwater intrusion in agricultural areas (learn more here) and the 2020 Florida Section American Society of Agricultural and Biological Engineers Outstanding Young Researcher Award. Congratulations!