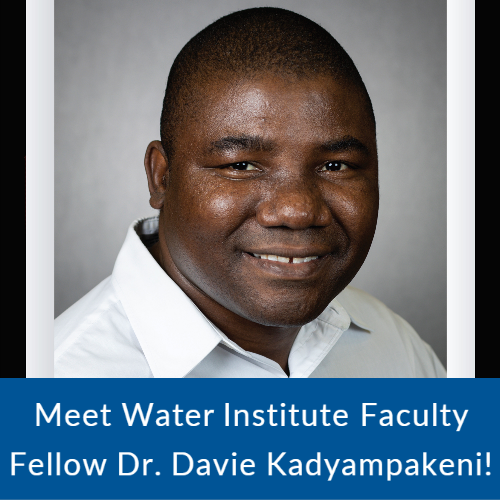 Dr. Davie Kadyampakeni joined UF as an Assistant Professor of Citrus Water and Nutrient Management in September 2016. He conducts research and extension at the UF/IFAS Citrus Research and Education Center and is a faculty member of the UF/IFAS Soil and Water Sciences Department (SWSD). Dr. Kadyampakeni has an "impressive track record over a fairly short period of time…He is a tremendous young scientist," said the SWSD Chair Dr. Whiles, who nominated him for a Water Institute Faculty Fellowship. Dr. Kadyampakeni has built a strong national and international reputation having worked in the U.S. and numerous countries in Africa. He currently chairs the American Society of Agronomy Sensor-based Water Management Community and the Citrus Working Group for the American Society of Horticultural Science. In 2019, he was awarded a Water Institute Early Career Fellowship for his "outstanding contributions in research, extension, and education that enhance UF's interdisciplinary communities in water science".
Dr. Kadyampakeni's research focuses on optimal irrigation and nutrient application rates for citrus trees affected with Huanglongbing or citrus greening. His extension program aims to improve water use efficiency and irrigation management in citrus production systems and implement water and nutrient best management practices. For instance, as part of a project sponsored by the USDA Multi-agency Citrus Greening Group, Dr. Kadyampakeni aims to develop new guidelines on fertilization rates and nutrient application methods to improve production, increase water use efficiency and reduce nutrient leaching in citrus groves affected by citrus greening. The project will also provide a suite of best management practices for conserving soil and water quality in citrus production systems.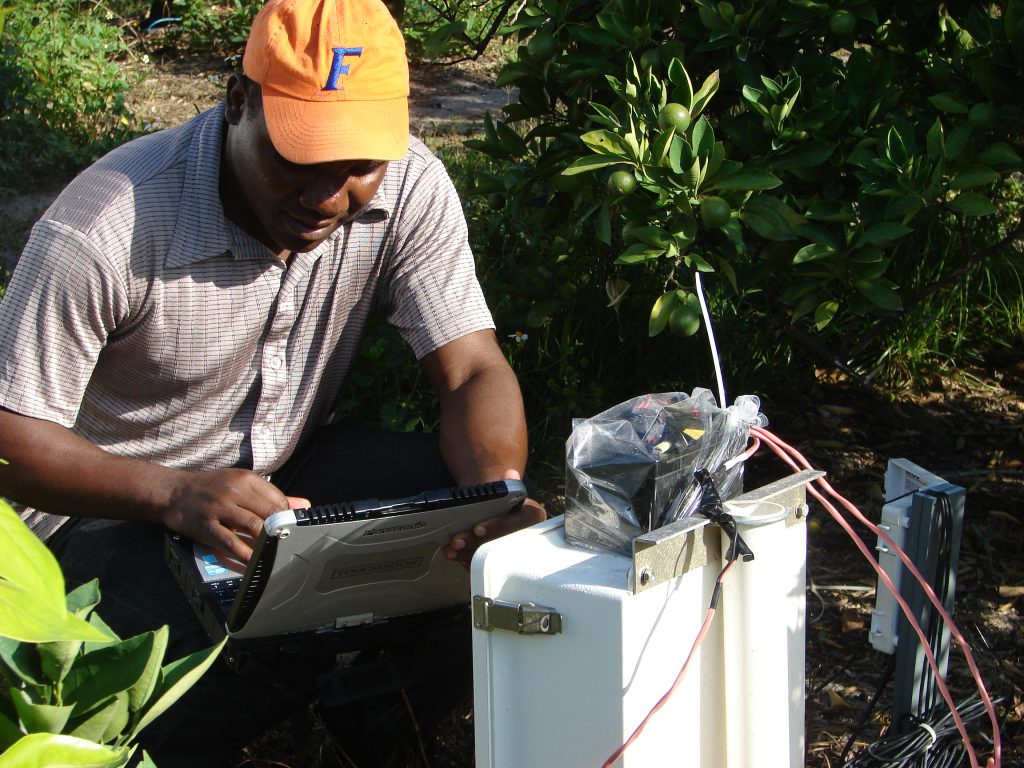 Do not miss the opportunity to learn more about Dr. Kadyampakeni's research and extension programs during his Water Institute Distinguished Scholar Seminar on March 18, 3:00pm, McCarty Hall, Room G186! The seminar will be live streamed online.