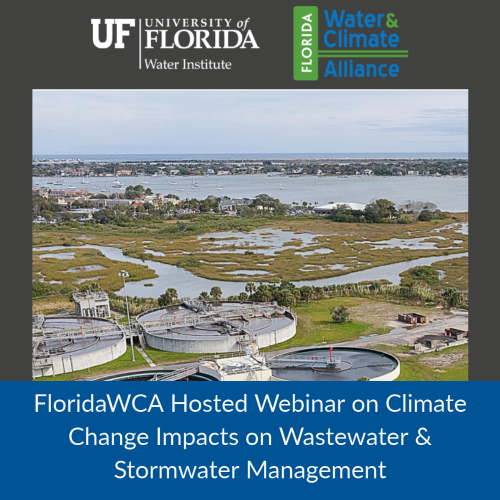 A record 191 participants joined a webinar on Climate Change Impacts on Wastewater and Stormwater Management hosted by the Florida Water & Climate Alliance (FloridaWCA) and the UF Water Institute on September 20, 2021. Participants came from varied backgrounds and agencies including water utilities, Water Management Districts, government agencies, non-governmental organizations, universities and consulting firms.
The webinar featured the following presentations and speakers:
A recording of the webinar is available here.
To access the agenda, speaker presentations and more, click here.
Oct 4, 2021