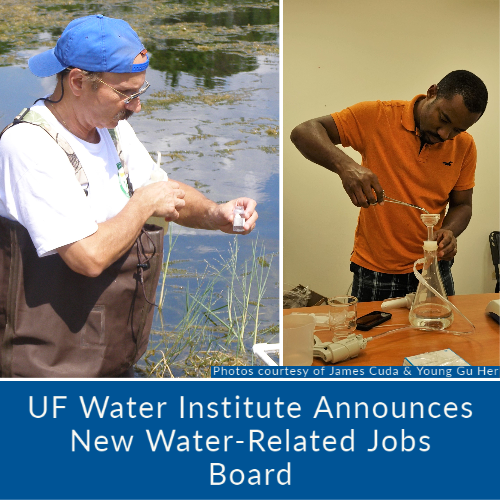 The UF Water Institute is pleased to announce its new webpage dedicated to water-related job postings. The site will serve as an up-to-date resource for anyone looking for positions or looking to hire candidates in fields related to water.
The idea to develop the Jobs Board came out of a special session of the 2020 Water Institute Symposium on "Water Workforce Careers and Networking". A post-session survey found that a high percentage of both students and water career professionals would be interested in website that listed positions related to water.
The jobs board is searchable by date posted, position type, organization, and subject area.
Please help us spread the word and share the site with others! If your organization is interested in posting a water-related job opening or paid internship opportunity on our jobs board, please contact water-institute@ufl.edu.