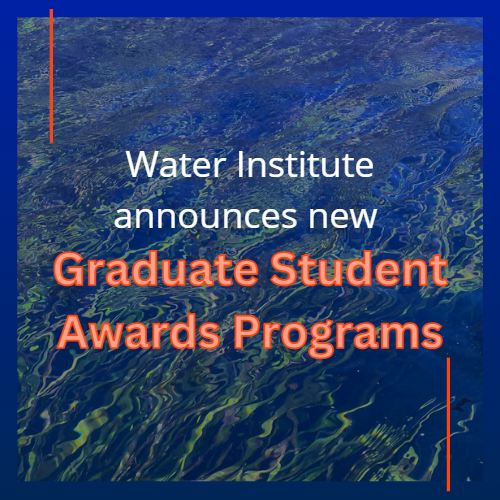 Water Institute announces new Graduate Student Awards Programs
The Water Institute is pleased to announce its new Graduate Student Awards Programs. Through these programs the Institute will recognize the achievements and contributions of UF Graduate Students working to understand and solve complex interdisciplinary water issues. The awards aim to support and enhance interdisciplinary water-related research, extension and education programs; increase the visibility and impact of the work conducted by UF Graduate Students; and provide them with networking and leadership opportunities.  
"Through this program we hope to create a platform for greater student participation in Water Institute Programs and to provide them with opportunities that will enhance their professional development" said Dr. Paloma Carton de Grammont Assistant UF Water Institute Director of Outreach, Stakeholder Engagement and Communication.
Learn more: https://waterinstitute.ufl.edu/awards-and-programs
February 8, 2023