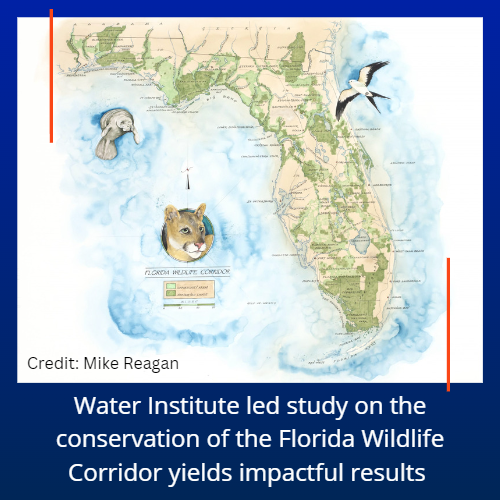 Water Institute led study on the conservation of the Florida Wildlife Corridor yields impactful results
A fully-connected Florida Wildlife Corridor could roughly double the permanent protection of many water resources critical to the state's ecology and economy, according to a first-of-its-kind study led by the University of Florida Water Institute.
The report, commissioned by Archbold Biological Station and the Live Wildly Foundation, found that protecting the remaining 46% of the Corridor would help conserve critical aquatic and coastal ecosystems. This includes freshwater wetlands, rivers, springs and estuaries, which serve as habitat to at-risk species like storks, heron and manatees, as well as fulfill crucial ecosystem functions.